2020年09月20日「日」第43週
日本語の練習 第43週 Japanese Practice Week 43
Hello everyone! Kyuusei here to teach you Japanese and show what I find interesting about Japan. With that being said, let's continue.
日本語のイベント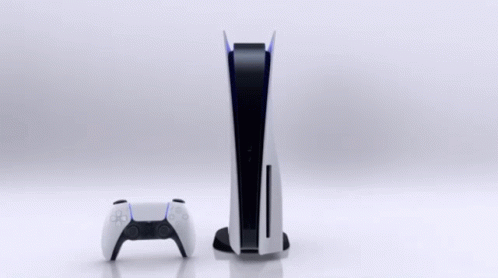 Playstation5は2ヶ月に来る来るよ。2年前に、Playstation4を買ったから、Playstation5を買いません。このデザインがかっこいいけど、の上は壊してやすいみたいに。すると、コントローラーは小粋だと思う。ファイナルファンタジー16はPlaystation5に来るよ。スパイダーマンも来る。これらのゲームだけ楽しみに。トレーラーがすごいよ。
GRAMMAR NOTES
Since these four grammar points uses the て-form they are very versatile.
[て-form+ごめんなさい/すみません]
This grammar is used to apologize for something you did.
Ex: パソコンを壊してごめんなさい。(Sorry for breaking the PC.)
[て-form+なくて+ごめんなさい/すみません]
This grammar is used to apologize for something you did not do.
Ex: うちに来てなくてすみません。(Sorry for not coming to the house.)
[て-form+くれてありがとう]
This grammar is used to thank someone for doing something for you.
Ex: 部屋を掃除してくれてありがとう。(Thank you for cleaning the room.)
[て-form+よかった]
This expression is used when something good happens.
Ex: 宿題を忘れなくてよかった。(It's a good thing I didn't forget my homework.)
トピックスを答えましようか
You are looking at past photos from your shogi club with you clubmates and advisor, Mr. Kiriyama. You see him in one of the photos. Ask him who the person is next to him.
桐山さんのとなりの人は誰ですか
You are a foreign exchange student from Germany. Your professor says that your pitch is rough when speaking Japanese but understands due to this being your third language. Out of curiosity, ask your professor if there were any German students at this college. If so, then perhaps that they can help you.
この大学にドイツ人の学生がいましたか。
It is a movie night at your university. Your friend asked if it is an anime movie. Tell them it is not an anime movie.
アニメの映画じゃありませんよ。
Your friend then wonders if the movies will be playing September 18th and 19th only. Ask them if it wasn't September 19th and 20th.
19日と20日じゃありませんでしたか。
Your friend's brother is now a forensic scientist. Ask your friend what his older brother's major when he was in college.
お兄さんの大学生の時の選考は何でしたか。
You want to speak to the new international student, but you don't know if he can speak Japanese. You see another classmate talking to the international student. Unfortunately, he speaks 5 languages(すごいですね). Ask that classmate what language can the international student understand.
あの留学生は何語を分かりますか。
JLPT N5 VERBS
住む(すむ)- To live, To reside somewhere

これからからここに住みます。よろしくお願いいたします。
I will live here from now on. [I look forward living here.]
My grandpa has always lived there.
What are you doing?
Today, I don't want to do anything.
実は。。。
I sat at my desk and ate lunch.
There is a hole so you can't sit over there.
出す – To take out, To hand in
Please hand in your homework the day after tomorrow.
Who let the dogs out?
If you don't stand here, you will fall for everything.
I will stand and fight for my future!
頼む(たのむ)- To ask, To request
Help me with my homework. I'm begging you.
After cleaning the library, ask the boss for the money.
DIALOGUES
[PS5 が来る!] バカも一芸 = Even a fool is good at something.
A: よしーPS5がある!
B:本当、ラッキー。くそ。プレオーダーもう終わった。
A:え?ギリギリけど、いただいた。またやってみないか。
B:ううん、いいんだ。俺は待つ。それに、黒いバージオンの方がほしい。
A:いつ?
B: 分からないけど、この白いバージョンは汚いになるやすいだろう。
A:あ、そうだ。確かに。
[The PS5 is coming!]
A: All right, I got the PS5!
B: Really, lucky. Darn it. The pre-order is over.
A: Eh? It was close, but I got one. Want to try again?
B: Nah, it's fine. I'll wait. Besides I would prefer a black version.
A: When is that coming?
B: I don't know, but this white version is going to get dirty easily.
A: Oh, that's right. That makes sense.
ヒビキのにっき
ハウ君とグラジオ君、どこ?先に行った?ひとりぼっちで。エーテル財団 職員のポケモン、ヌメイルはぬるぬるそうだ。キモイ。クロひげ、よろしく。なぜおまえたち分割したの。それに、彼ら同じ道に通って、職員気づいなかった。どうやって?3職員を倒すの後で、ハンタークロシ進化した。きれい。え?!このポケモンはスターミを食た?!変だなあ。あのポケモンが硬いそうくせに。
すごい、この職員はビブラーバがいた。ほしい。そこまでだ、ハンタークロシ、戻れ!頼む、コチャマ。彼の次のポケモンは風船みたいだ。うおお、ふしぎなアメを見つけた!おいしいかなあ。やばい!ばれた!まあいいか、強くないだろう。キビダンゴたいオコリザル。おい、速すぎた!
あ、そ、おまえたちはエレベーターへいた。ひどい!今、ザボウーとポケモン勝負します。なぜ僕だけは全部をします?おい、マジ?!彼はポケモンが1匹しかいない?!なんだよ。ホシグモちゃんは地下にいますか。リリィちゃんも?グラジオ君は「かわらないなといってもおあれからまだ2年か」と言った。エーテル財団で勤めるのか?ふん。。。とにかく、なぜこの財団はシークレットラボがあるのか?この財団はだんだん怪しいになるよ。
HIBIKI'S JOURNAL
Where did Hau and Gladion go? Did they go ahead? I'm alone. The Ether Foundation official's Pokémon, Sliggo, looks slimy. Gross. Kurohige, I'll leave it to you. Why did you guys split up? Plus, they went the same way, and the staff didn't notice. How? After defeating three officials, Hantakuroshi evolved. Pretty. Eh?! This Pokémon eats Starmie?! That's weird, huh? Even though that Pokémon seems hard.
Cool this official had a Vibrava. I want one. That's it, Hantakuroshi, return! Counting on you, Kochama. His next Pokémon is like a balloon. Oh, I found a rare candy! I wonder if they are tasty. Crap! I've been spotted! Oh well, there not strong, right. Kibidango vs Primeape. Oi, that was over too fast!
Oh, so, you guys were in the elevator? You guys are terrible! Now I'm having a Pokémon battle with Faba. Why am I the one who does everything? Oi, seriously?! He only has one Pokémon?! What the heck. Hoshigumo is in the basement? Is Lillie there, too? Gladion said "Nothing hasn't changed. Although it's been only 2 years." Did you work for the Aether Foundation? Hmm… Anyway, why does this foundation have a secret lab? This foundation is getting more and more suspicious.
In conclusion, I hope that this series is helpful with your journey to learning Japanese and/or taking an interest in the country's culture. Until then… また来週!